My father could always be confident that his birth was a wanted one ... my grandmother named him "Bienvenido" ... "welcome", in Spanish. You also are welcome, here on my website.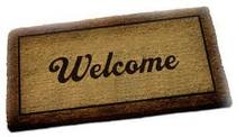 Except for this page, each title on the above menu bar, below the 30-years-apart photos, has a white triangle after it. Each triangle clicked shows sub-sections under that topic. Each of these relates its role in my life. If you have an interest yourself in that topic (except for family pics), you'll find useful links for your own exploration; same for most graphics. Although a few link to other websites made by me, like cirt, HyperTalk, Computer Skills Center, or Liz's links, most are less subjective. On any of these topics, if you know of useful links, let me know! Maybe I'll add them in a future update of my site.


SANDVOX: This website was built on my MacBook Air using a commercial web design program called Sandvox. These friendly developers have been kind enough to highlight my website on their "gallery of great websites" made with Sandvox.